About us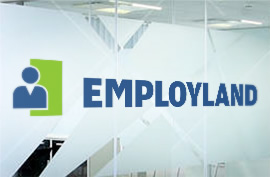 Motivation
Employland GmbH was founded in Hamburg in 2014. "The demographic change in Germany has an impact on the labor market; this affects all of us. Founding Employland was the logical response to this development: There is a lack of qualified professionals domestically, which means that we have to look abroad.
Overview of services
Employland provides companies in Germany and professionals from around the world with a platform to initiate contact. We accompany you throughout the entire process, right up until receipt of the residence and employment permit.
Participants can use our website to run through the entire application process, right up until the conclusion of an employment contract. Only in the event of a successful outcome, when the company and the professional have concluded an effective employment contract and employment has been taken up, does Employland receive a recruitment fee from the company. This usually also covers the costs for sorting out entry, residence, and employment permits. The professionals do not incur any costs.